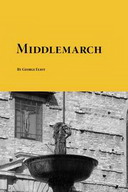 Classic novel, "Middlemarch", by George Eliot can be downloaded in pdf format for free from Planet eBook.
Book Description
Middlemarch is a novel by George Eliot, the pen name of Mary Anne Evans, later Marian Evans. It is her seventh and penultimate novel, begun in 1869 and then put aside during the mortal illness of Thornton Lewes, the son of her partner George Henry Lewes. The first one-volume edition was published in 1874, and attracted large sales.
Book Details
Author(s): George Eliot
Format(s): PDF (3.86 MB)
Number of pages: 1193
Link:
Download.
Like This Post? Please Share!