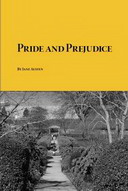 Classic novel, "Pride and Prejudice", by Jane Austen can be downloaded in pdf format for free from Planet eBook.
Book Description
Pride and Prejudice, first published on 28 January 1813, is the most famous of Jane Austen's novels and one of the first "romantic comedies" in the history of the novel.The book is Jane Austen's second published novel. Its manuscript was initially written between 1796 and 1797 in Steventon, Hampshire, where Austen lived in the rectory. Called First Impressions, it was never published under that title, and following revisions it was retitled Pride and Prejudice.
Book Details
Author(s): Jane Austen
Format(s): PDF (1.63 MB)
Number of pages: 479
Link:
Download.
Like This Post? Please Share!