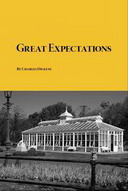 Classic novel, "Great Expectations", by Charles Dickens can be downloaded in pdf format for free from Planet eBook.
Book Description
Great Expectations is a novel by Charles Dickens first serialised in All the Year Round from 1 December 1860 to August 1861. The action of the story takes place from Christmas Eve, 1812, when the protagonist is about seven years old, to the winter of 1840.
Great Expectations is written in a semi-autobiographical style, and is the story of the orphan Pip, writing his life from his early days of childhood until adulthood. The story can also be considered semi-autobiographical of Dickens, like much of his work, drawing on his experiences of life and people.
Book Details
Author(s): Charles Dickens
Format(s): PDF (2.20 MB )
Number of pages: 685
Link:
Download.
Like This Post? Please Share!