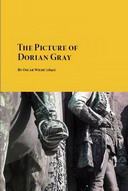 Classic novel, "The Picture of Dorian Gray", by Oscar Wilde can be downloaded in pdf format for free from Planet eBook.
Book Description
The Picture of Dorian Gray is the only published novel written by Oscar Wilde, and first came out as the lead story in Lippincott's Monthly Magazine on June 20, 1890.Wilde later revised this edition, making several alterations, and adding new chapters; the amended version was published by Ward, Lock, and Company in April 1891.
The novel tells of a young man named Dorian Gray, the subject of a painting by artist Basil Hallward. Basil is greatly impressed by Dorian's physical beauty and becomes strongly infatuated with him, believing that his beauty is responsible for a new mode in his art.
The Picture of Dorian Gray is considered one of the last works of classic gothic horror fiction with a strong Faustian theme.It deals with the artistic movement of the decadents, and homosexuality, both of which caused some controversy when the book was first published. However, in modern times, the book has been referred to as "one of the modern classics of Western literature.
Book Details
Author(s): Oscar Wilde
Format(s): PDF (825 KB)
Number of pages: 198
Link:
Download.
Like This Post? Please Share!