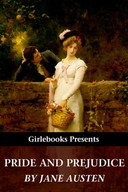 "Pride and Prejudice" by Jane Austen is available for free in Adobe Reader PDF, ePub, eReader PDB, Microsoft Reader LIT, Mobipocket/Kindle PRC and plain text formats.
Book Description
First published in 1813, Pride and Prejudice is the most famous of Jane Austen's novels. Its manuscript was first written between 1796 and 1797, initially called First Impressions, but was never published under that title. It follows the story of the Bennets, a family of 5 daughters, and their trials through romance, economics, pride, and prejudice.
Book Details
Author(s): Jane Austen
Format(s): PDF (3.09 MB), ePub, PDB, PRC, Lit
Number of pages: 546
Link:
Download.
Like This Post? Please Share!