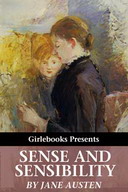 "Sense and Sensibility" by Jane Austen is available for free in Adobe Reader PDF, ePub, eReader PDB, Microsoft Reader LIT, Mobipocket/Kindle PRC and plain text formats.
Book Description
Jane Austen's first published novel chronicles Elinor and Marianne Dashwood's experiences through romance, misunderstandings and heartbreak. The sisters form a foil to one another in their reactions to similar situations. True to Austen's form, economics and social standing play important parts in one of her most endearing stories.
Book Details
Author(s): Jane Austen
Format(s): PDF (2.21 MB), ePub, PDB, PRC, LIT
Number of pages: 466
Link:
Download.
Like This Post? Please Share!