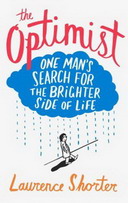 You can download free eBook Laurence Shorter's "The Optimist: One Man's Search for the Brighter Side of Life" in pdf format.
Book Description
The Optimist charts Shorter's ambitious, year-long, international quest to seek out the world's most positive thinkers, including Archbishop Desmond Tutu, Jung Chang, Matthieu Ricard, California's renowned Surfing Rabbi, and Bill Clinton. But optimism doesn't come easy, and Shorter's resolve is tested at every corner: by a flagging career, a troubled love affair, and his ever-pessimistic dad.
Book Details
Author(s): Laurence Shorter
Format(s): PDF (848 KB)
Number of pages: 330
Link:
Download.
Like This Post? Please Share!