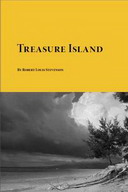 Classic novel, "Treasure Island", by Robert Louis Stevenson can be downloaded in pdf format for free from Planet eBook.
Book Description
Treasure Island is an adventure novel by author Robert Louis Stevenson, narrating a tale of "buccaneers and buried gold". First published as a book in 1883, it was originally serialised in the children's magazine Young Folks between 1881-82 under the title The Sea Cook, or Treasure Island.
Traditionally considered a coming-of-age story, it is one of the most frequently dramatised of all novels.
Book Details
Author(s): Robert Louis Stevenson
Format(s): PDF (903 KB)
Number of pages: 266
Link:
Download.
Like This Post? Please Share!