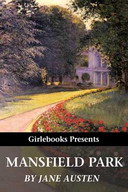 "Mansfield Park" by Jane Austen is available for free in Adobe Reader PDF, ePub, eReader PDB, Microsoft Reader LIT, Mobipocket/Kindle PRC and plain text formats.
Book Description
Published in July 1814, Mansfield Park is the story of Fanny Price who has been raised by her wealthy aunt and uncle as charity to her mother who married poorly. Treated as inferior by everyone except her cousin Edmund, Fanny's gratitude toward Edmund secretly grows into love. As suitors and other lovers come into the picture, the plot thickens and emotions run high in true Austen style.
Book Details
Author(s): Jane Austen
Format(s): PDF (2.82 MB), ePub, PDB, PRC, Lit, Text
Number of pages: 614
Link:
Download.
Like This Post? Please Share!